SWING MAN GOLF ALL-ACCESS
If you are looking to lower your handicap potential with more distance and drives that are crushed, you've come to the right place. With a little bit of effort on your part it's quite easy to pick up 12-16 mph (about 30-40 yards) of driver swing speed in a month.
For those more dedicated, we've had numerous golfers pack on over 30 mph (that's not a typo!) over 3-4 months. We're talking +75-yard driving distance gains! Wow!
But not only do you learn about swing speed training, your monthly subscription (which you can cancel at any time) unlocks the vaults for you and provides bonus access to ALL the content we've produced since our 2007 launch!
That includes digital access to:
Hit it Longer – Swing Speed Training for Longer Drives
How to Shoot Lower Golf Scores
The Mike Austin Video Library

The Mike Austin Swing with Jaacob Bowden (1 hour 38 minutes)
Mike Austin at Studio City (35 minutes)
Mike Austin Teaching the Teachers (2 hours 47 minutes)
Mike Austin's Austinology – Parts 1 to 4 (7 hours)
Mike Austin's Golf is Mental Imagery – Vol 1 & 2 (1 hour 53 minutes)
Anatomy of the Golf Swing with Mike Dunaway & Mike Austin (1 hour 49 minutes)

5 Years of the Monthly Handicap Improver from our Experts
Zero Point Golf Mental Game Training Audio Program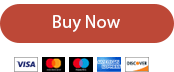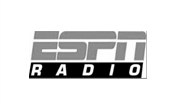 Swing Man Golf's pioneering online swing speed training programs were created by Jaacob Bowden, PGA:
Average length golfer at 27 years old who became long drive champion
Increased his own swing speed by 37 mph in 49 days
Won multiple qualifiers for the World Long Drive Championships
Won televised Pinnacle Distance Challenge with 381-yard drive
Venue record and best competitive drive of 421-yards
Top 100 Most Popular Instructor
World's leading swing speed training expert
If you are a golf, fitness, or medical professional, we also teach an online, self-paced, 1-day swing speed trainer certification program.
Learn how you too can both personally experience and also deliver rapid, drastic, and industry-leading swing speed gains to your golfers!
Learn more here