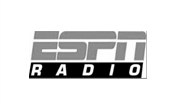 Is your goal to get back your old distance?
Keep up with the young guns?
Outdrive the guys in your league?
Gain an advantage on tour?
Win the World Long Drive Championships?
Since 2007, we've gotten the industry's most rapid and drastic swing speed gains!
START NOW WITH ALL-ACCESS
---
Let's face it, speed matters.
Take a look at this chart below and notice how the
higher the driver club head speed, the farther the golf
ball will fly for each club.
---
So, as you can see, being able to swing fast is a critical
component to hitting the ball far.
---
But not only does more swing speed translate to more
distance, interestingly there is also a direct correlation
between club head speed and your handicap, as shown
in this chart from Trackman.
If your goal is to also be shooting lower scores, more speed and distance is one thing that gets you there.
As the leading experts in swing speed training, we show you how to gain speed.
---
Swing Man Golf's online swing speed training programs were created by Jaacob Bowden, PGA:
Average length golfer at 27 years old who became long drive champion
Increased his own swing speed by 37 mph in 49 days
Won multiple qualifiers for the World Long Drive Championships
Won televised Pinnacle Distance Challenge with 381-yard drive
Venue record and best competitive drive of 421-yards
Top 100 Most Popular Instructor
World's leading swing speed training expert
SWING MAN GOLF ALL-ACCESS REGISTRATION
"YES, I WANT TO RAPIDLY AND DRASTICALLY UNLEASH MY
POWER AND HIT LONGER DRIVES!!!"
You will instantly be able to access our golf fitness industry pioneering Swing Speed Training content!
Moments after registration you will get your all-access login for unlimited 24/7 access to Swing Man Golf and its unparalleled Swing Speed Training. You'll have global access so no matter where you travel around the world…it will be there when you need it.
You will get over 20 pages of super simple well laid out instructions, beautiful graphical guides and short and easy to understand video content.
More than 25 minutes of simple and clear, easy to follow audio-visual Instructions.
Over 115 pictures showing you all various positions, techniques, and more involved with Swing Speed Training.
Unlimited all-access to the content updates.
And MUCH MORE!
And, When You Get Access By Friday, June 28th 2019 You'll Also
Receive: 5 Special All-Access Bonuses!
---
Not only are we here to help you unleash your power through swing speed training, if you get online access by DATE, we also include other distance gaining bonuses along with easy-to-understand world class golf instruction from industry experts.
---
Swing Speed Training for
Longer Drives
(61-minute video – $50 value)

How to Shoot Lower Golf Scores
---
Take 14 Shots Off Your Handicap
(2-part video – $50 value)
The ENTIRE Mike Austin Video Library – $471 value
In 1974 at 64 years old, Mike hit a Guinness World
Record 515-yard drive during the US National Senior
Open in Las Vegas using a steel-shafted persimmon
driver with balata ball.
The Mike Austin online library includes:
The Mike Austin Swing with Jaacob Bowden
(1 hour 38 minutes)
---
Mike Austin At Studio City
(1 hour 38 minutes)
---
Mike Austin Teaching the Teachers
(2 hour 47 minutes)
---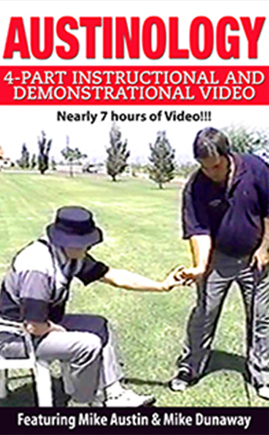 Mike Austin's Austinology
Parts 1 to 4 (7 hours)
---
---
Anatomy of the Golf
Swing with Mike
Dunaway & Mike Austin
(1 hour 49 minutes)

Monthly Handicap Improver
60 online publicatons, each typically 16 pages, featuring photo and text
handicap improvement content from these experts:
Tom Wishon
golf club design icon
---
Adam Young
golf coach, best-selling author,and practice expert
---

Geoff Mangum
putting coach and expert
---
Long Drive Q&As with these World Long Drive Champions:
Jason Zuback
Jamie Sadlowski
Joe Miller
Maurice Allen
Jeff Flagg
Mike Dobbyn
Jeff Crittenden
Eddie Fernandes
Jeff Gavin

Sandra Carlborg
Phillis Meti

Heather Lemaster
Audio instruction and interviews, typically 45 minutes in
length, from various well-known experts, CEOs, long drivers, and more, for example:
Jaacob Bowden, PGA
Andrew Rice Golf Coach
Fredrik Tuxen
CEO of Trackman

Shawn Clement
Instructor
David Edel
CEO of Edel Golf
David Leadbetter
Golf Coach

Paul Wilson
Golf Coach
Mark Broadie Inventor of Strokes Gained metric

Dean Snell CEO of Snell Golf
Lance Reader CEO of Krank Golf

Martin Chuck Golf Coach
Eri Crum & Rob Hogan Speedgolf World Champions

Mental Game Training Audio Program ($49 value)
If you've been around sports and golf for any length of time, you probably understand the importance of the mental game. Zero Point Golf is a 3-track subliminal audio program created by Brainspeak and his Whole Brain Learning Institute (WBLI) used by numerous players on the PGA TOUR to help them double their earnings on the money list from one year to the next. All you do is listen, it's pretty easy!
Testimonials
Jaacob's work is great. It's pretty straight forward. There are no magical tricks and it doesn't mess with your golf swing. If you follow his advices, you will drive it further.
Pablo Martin
3-Time European Tour Winner, Increased
Max Swing Speed from 119 mph to 128 mph
Testimonials
"I've already added 6 mph to my driver and I'm itching to keep going and get more!"
Johor Masters
-Grant Jackson, Asian Tour, Winner of the PGM Maybank
Testimonials
My swing speed was around 105 mph, occasionally with a lot of uncontrolled effort I'd get it faster. The speed seems to still be increasing, I was up to a 121.40 mph average yesterday with no effort. On the golf course as of two months ago I've exceed all my longest drives and on one hole I beat my previous longest by 70 yards.
– Pete D
Testimonials
When I first started the swing speed training I was very skeptical it would do anything for me because I was already swinging at speeds close to 130 mph. But I wanted to get to the next level and be able to compete in the World Long Drive Championships. So I gave it a try. I gained 13 mph in just one month of the basic swing speed training.
Testimonials
Working with Jaacob's speed training programs I increased my speed by 12 miles per hour in one month. The game is a lot more fun with the distances I'm hitting them. Now I'm reaching par-5's in two more often. Speed training really works.
— Gary S, 38 years old
Testimonials
When I began losing distance, I figured it was a matter of advancing age and didn't think there was much I could do about it. My drives were down from 240-260 yards to the 200-220 range, and I had to hit one or two clubs more on my other shots. But after using your training methods, my distance is nearly back. My drives are going 240 consistently, and I haven't sacrificed accuracy to get that extra length.
— Joe B, 70 years old, 12 handicap
THAT'S OVER $3600 IN BONUS VALUE!
Get All-Access in 3 Easy Steps!