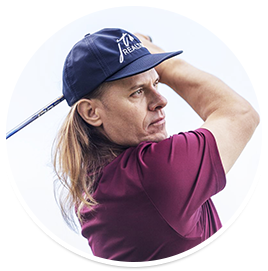 A Professional Golfer, a Senior Writer at GolfWRX, the original founder of Swing Man Golf, and the creator of
Sterling Irons®
single length irons, Jaacob is a "Top 100 Most Popular Teacher", he's made cuts in various tour events with rounds in the 60s and 70s, he's finished 5th in the Speedgolf World Championships, he won the Pinnacle Distance Challenge with a televised 381-yard drive and has a competitive best 421-yard drive winning qualifiers for the World Long Drive Championships, and he is considered to be the world's leading expert in swing speed training with his tour player and amateur clients who typically pick up 12-16 mph in the first 30 days of swing speed training.
Some of Jaacob's contributions to the MHI include:
Adam Scott Swing Analysis And What To Be Wary Of In The Golf Magazines
Benefits Of Chipping On The Putting Green
Beware The Word Choice (Best, Proper, Correct)
Cameron Champ's 130.8 mph CHS In The US Open – Speed Matters But Is The Game Really Getting Faster
Chipping And Pitching
Controlling Spin on Approach Shots
Course Management
Distance Gapping For The Course And Without A Launch Monitor Distances On The Range
Does A Wide Arc And Flexed Trail Knee Lead To Power
Equipment Tweaks To Make Based On Shot Dispersion Analysis
Expensive/Popular Teachers Vs Good Teachers
Getting Off The First Tee Without Warmup
Hitting The Low-Launch High-Spinning Pitch Shot
Home Golf Gyms – Part 1/2
Home Golf Gyms – Part 2/2
Horizontal And Vertical Gear Effect
How I Make Fast Gains
How To Do A Post Round Analysis
How To Hit The Straight Ball
Ins and Outs Of Doing A Gap Analysis on Your Bag
Iron Distance Control On Par 3s
Is Jumping Off The Ground A Good Idea?
Keeping A Good Round Going
Learning From Long Drivers – Part 1 – Equipment
Learning From Long Drivers – Part 2 – Technique
Learning From Long Drivers – Part 3 – Fitness
Lining Up On The Tee Box
Magazine Articles Might Be Ads
Measuring Iron Shot Dispersions To Identify Potential Equipment Fixes
More On The Low Spinning Pitch Shot
Play Like You Practice, Practice Like You Play
Pros And Cons Of The Taboo Flying Elbow And Flipping
Ricky Fowler Switching To A 43.5″ Driver & Improving His Distance/Accuracy/Dispersion
Self-Analysis To Understand Your Natural Strengths & Weaknesses and Application To Your Game For Shooting Lower Scores
Swing Speed Training Using The Driver
Taking Care Of Your Hands In Various Weather Conditions
Taking Distance With A Grain Of Salt
Tee Height For Consistency & Distance
The Ball Flight Laws In The Short Game
The Flawed Ideas Of Taking Out One Side Of The Golf Course & Having A One- To Maintain Or Not Maintain Posture
The Swing Change Process
Way Miss & Eliminating A Two-Way Miss
Using Foot Powder Spray To Check Your Strike
Width In The Backswing
And More!!!
With more than 35 years of experience in the field, Tom Wishon is recognized as an icon in the research of golf club design, performance and clubfitting technology. Tom has designed over 300 original innovative clubhead models (including designing Jaacob's
Sterling Irons®
single length irons) representing over 50 technology firsts that have been use to win on the PGA TOUR, PGA TOUR CHAMPIONG, and in Ryder Cup Competition. He's also authored 9 books on club design, performance and clubfitting, and written hundreds of equipment related articles.
Some of Tom's contributions to the MHI include:
Are Steel Or Graphite Better For Your Irons
Are Sweet Spots On Drivers Really Getting Bigger?
Bending Single Length For Single Plane Swing
Can You Really Change Loft With Adjustable Drivers
Cleaning Irons
Counter Weight Could Be Best Thing You Do For Your Putting
Equipment To Avoid
Equipment To Get To 10 Handicap
Important Elements Of Putter Fitting
Is Iron Technology Improving Or Are The Golf Club Companies Just Making The Lofts Lower?
Is The Shaft The Engine Of The Club?
Most Important Fitting Elements In Golf Clubs
Polymer In Iron Heads
Single Length Irons – What It's All About
Single Length Recommendations For Hybrids And Woods
The Facts Of Life About Fitting
The Shaft – The Engine Of The Golf Club Or Not
What's Up With Jimmy Walker's 42-Inch Driver on TOUR?
And More!!!
Adam is a golf coach and author of the bestselling book,
"The Practice Manual: The Ultimate Guide for Golfers"
. He currently teaches at Twin Lakes in Santa Barbara, California. Adam has spent many years researching motor learning theory, technique, psychology and skill acquisition. He aims to combine this knowledge he has acquired in order to improve the way golf is learned and potential is achieved.
Some of Adam's contributions to the MHI include:
4 Keys To Effective Practice
Aggressive Tactics
Anti-Inflammatory Foods
Change To Be Consistent
Chipping
Delayed Learning
Detriments of Shaft Lean
Different Practice Modes
Do It Wrong To Get It Right
Experiment For Better Golf
Feedback
Gear Effect
Impact
Learn Golf 129% Faster
Locus Of Attention In Putting
Locus Of Attention
Maximizing Distance
Mental Strategies For Better Golf
Most Important Thing in Golf
Muscle Building
Nutrition Basics For Golf
Peaking For Events
Performance For Learning
Practice What You Don't Want
Process For Improving
Putting Flag In Or Flat Out
Routines
Skill
Stages of Learning
Supercar Golf Swing
Take Control Of Your Game
Technique Changes
Technique Vs Skill
The 80-20 Rule
The Best You
The Golf of Golf
The Importance Of Contact
Think Like A Golf Coach
Transference
Transferring Your Game
Weight Loss For Golfers
What Is The Best Type Of Shot To Play
Why Differential Practice Works
Why You Are Wasting Your Time
Why You Can't Change Your Swing
And More!!!
Geoff Mangum knows just about everything there is to know about putting. He has dedicated 20+ years of his life to the craft of rolling the ball into the hole as consistently as possible. Geoff has worked with some of the top players in the game, including long-time touring pro Steve Elkington. His book,
' Optimal Putting: Brain Science, Instincts, and the Four Skills of Putting'
is a must-read for anyone serious about taking their putting to a new level.
Some of Geoff's contributions to the MHI include:
Arm Hang For Putting
Break Math For Approximate Read
Getting Rid Of The Pull
Grain On The Brain
Grip Pressure
How To Map Greens For Better Putting
How To Read Greens Better
How To Think About Putting
Math For Reading Putts Over Multiple Slopes
New Green Map Rule
New Rules On The Green For 2019
Practice Exercises
Putting Routine
Putting Zone Basic Math
Putting Zone On Flagstick-In Putting
Slope And Break
Subjective Awareness For Masterful Putting
Ten-And-In Putts Reading And Sinking
The Arcing Stroke In Putting Is A Misleading Delusion
The Core Putt
The Problem Of Training Aids And Technology For Learning Putting Skills
The X For Good Lags
Thinking About Reads
Top Touch Drills
True Roll
And More!!!
Learn from our experts in the Monthly Handicap Improver (MHI)
by getting Swing Man Golf's All-Access.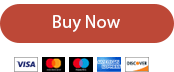 SWING MAN GOLF HAS BEEN FEATURED IN