HIT IT LONGER – SWING SPEED TRAINING FOR LONGER DRIVES
Let's face it. Just about everyone wouldn't mind hitting a golf ball further.
When it comes to doing that, most people think of working on their technique or getting the best equipment. While both of those things are important, what is often overlooked as an area to hit it longer is swing speed training.
Now, swing speed training is different than golf fitness. Golf fitness is a bit over-rated because you can be fit and not fast. Conversley, you could have a big belly and absolutely kill the ball. We're not saying that being fit doesn't have it's benefits, but being fit isn't near as important as being fast when it comes to hitting the ball long and shooting lower scores.
For example, an average Senior player swings the driver around 75 mph, an average amateur swings around 90 mph, an average Tour player swings around 113 mph, and the typical long drive champion will swing in the mid 140s.
You can imagine the differences in distance the faster you get!
<iframe class="wistia-frame" class="wistia_preview" src="//fast.wistia.net/embed/iframe/gl048il9i3?videoFoam=true" allowtransparency="true" frameborder="0" scrolling="no" name="wistia_embed" allowfullscreen="allowfullscreen" mozallowfullscreen="mozallowfullscreen" webkitallowfullscreen="webkitallowfullscreen" oallowfullscreen="oallowfullscreen" msallowfullscreen="msallowfullscreen" width="100%" height="500" style="width: 100%; height: 500px;" __idm_id__="792008705"></iframe>
Jaacob Bowden, a former long drive competitor, has become the world's foremost expert in swing speed training…training thousands of golfers. Typically his amateur and professional clients will pick up 12-16 mph in only 30 days of training.
Swing Man Golf is proud to announce that you too can now take advantage of Jaacob's knowledge as a trainer and add more distance to your golf game through Jaacob's 2-part video called "Hit it Longer – Swing Speed Training for Longer Drives".
In these two videos, Jaacob goes over the basics of swing speed training and gives you a basic training program that can help you hit it much longer in only 30 days!
And, When You Get Access By Monday, October 02 2023 You'll Also
Receive: 5 Special All-Access Bonuses!
30 days Money-back Guarantee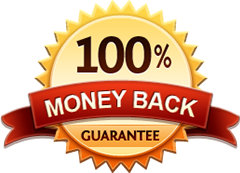 If you are not completely satisfied with your purchase, please send us an email within the next 30 days, we
will reply to you within 2-3 business days, and we will happily refund your money.
SWING MAN GOLF HAS BEEN FEATURED IN