HOW TO SHOOT LOWER GOLF SCORES – TAKE 14 SHOTS OFF YOUR HANDICAP
When Jaacob Bowden was 27 years old, he was an average length hitting 14-handicap golfer working as a computer engineer in Lenexa, Kansas.
Since that time, he's managed to turn Pro and in the process:
Won the Pinnacle Distance Challenge with a televised 381-yard drive
Won multiple qualifiers for the World Long Drive Championships including a venue record 421-yard drive
Competed in over 30 Professional Tour events in the US, Europe, Asia, and Africa and make multiple cuts with tournament rounds in the 60s and 70s
Finished 5th at the CBS-televised Speedgolf World Championships at Bandon Dunes
Became a 3-time District Finalist at the World Long Drive Championships
And much more!!!
In working his way up the golf ladder, Jaacob experimented with all sorts of swing methodologies, various equipment set ups, and practice and playing strategies.
Looking back on his journey, Jaacob thought about what things made the most difference in improving his game and he decided to come create a 2-part video that could help other amateur golfers with busy lives sift through all the golf instructional madness, shoot better scores and lower their handicaps like he did.
<iframe id="wistia-frame" class="wistia_preview" src="//fast.wistia.net/embed/iframe/4aj3hsydup?videoFoam=true" allowtransparency="true" frameborder="0" scrolling="no" name="wistia_embed" allowfullscreen="allowfullscreen" mozallowfullscreen="mozallowfullscreen" webkitallowfullscreen="webkitallowfullscreen" oallowfullscreen="oallowfullscreen" msallowfullscreen="msallowfullscreen" width="100%" height="500" style="width: 100%; height: 500px;"></iframe>
Swing Man Golf is proud to offer Jaacob's 2-part video to you.
It's called "How to Shoot Lower Scores – Take 14 Shots Off Your Handicap".
In these two videos, Jaacob looks back in hindsight and covers the things that can help give you the most bang for your buck and still lower your handicap when you're dealing with a busy life…from how to set your bag up for success, to understanding what makes the ball do what it does, to how and what to practice, to rules to follow out on the course, and more.
And, When You Get Access By Monday, October 02 2023 You'll Also
Receive: 5 Special All-Access Bonuses!
30 days Money-back Guarantee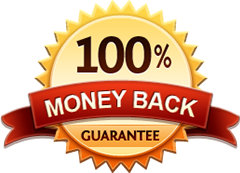 If you are not completely satisfied with your purchase, please send us an email within the next 30 days, we
will reply to you within 2-3 business days, and we will happily refund your money.
SWING MAN GOLF HAS BEEN FEATURED IN